Explore Wernle Law's Practice Areas
At Wernle Law, clients gain confidence from working with a savvy legal professional with a deep understanding of the specifics of their individual situations present.
Wernle Law draws on deep experience in each of our areas of practice, and we maintain active standing in numerous related professional and community organizations. That combination gives us insight based not only on past successes, but a close observance of trends and best practices related to your situation.
We've all seen or been involved in motor vehicle accidents. They generally involve someone not paying attention or not following the rules of the road. Commonly, one car will rear-end another because the driver is not paying attention. This is becoming an epidemic with the proliferation of texting. Strangely, one of the most common causes of crashes is unsafe left turns. Extra precaution is necessary to complete this maneuver successfully on a day-to-day basis. You have to watch both directions carefully. Intersection accidents are also very frequent. Being under the influence of alcohol or any other substance that impairs judgment often leads to terrible results. Road rage accidents seem on the rise as well. In any of these contexts, collisions at speed can be devastating. Victims are not only dealing with their injuries, but also medical bills and loss of income. These losses are compensable first under Personal Injury Protection Coverage. Then the other driver's insurance should be held responsible. Thirdly, any available underinsured motorist coverage should be pursued and recovered if the other coverages do not meet the victim's needs. We've handled countless automotive claims successfully. Make sure you report any incident to your auto insurance company in order to preserve your coverage!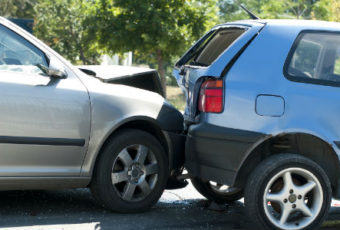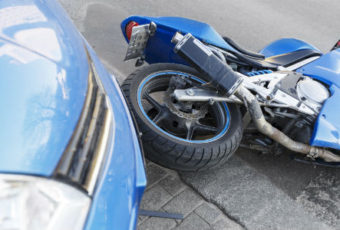 This is a specific type of motor vehicle collision which requires extra attention. The biomechanics of a motorcycle colliding with a car necessitate special consideration. The mass difference between a motorcycle and a car for example is so large that a motorcyclist is subjected to extreme traumatic forces when the two collide. Further, a motorcyclist is not protected by restraint systems or crumple zones, but instead is generally subject to bodily flight and multiple impacts. Accident reconstruction may also be essential, as the profile of a moving motorcycle is much smaller than most motor vehicles. A motorcycle can more easily fit into a driver's blind spot or is otherwise often missed by drivers of motor vehicles who do not operate motorcycles themselves. Another complication is that there often can be a stigma associated with motorcyclists, which can prejudice witnesses. These considerations have so far been presented from the perspective of a motorcyclist who is not at fault in the collision. Obviously, the reverse can be the case. A narrow-profile motorcycle traveling at a high rate of speed can easily penetrate the occupant compartment of a car.
Regardless of perspective, it's crucial to have counsel familiar with the relevant issues. Unusual perhaps in the legal community, Mr. Wernle was for many years an expert-level motorcycle road racer. His knowledge of the relevant issues and connections in the industry have been a tremendous help in motorcycle cases addressed by the firm.
Occupational necessarily means work. This would be something you contracted in the course of employment. Some examples could be exposure to toxic fumes/gas, asbestos, or mold. It is a chronic ailment that develops from exposure to a toxic agent during work. Even repeated use of latex gloves by health workers, for example, can result in skin disorders. Autoworkers who are frequently exposed to caustic chemicals can develop cancerous conditions or skin conditions. There are innumerable examples. The resulting illnesses can be disastrous. It's important that you take action as soon as you learn of the possible connection. Often, it is your physician who connects the diagnosis to your present or past work activities.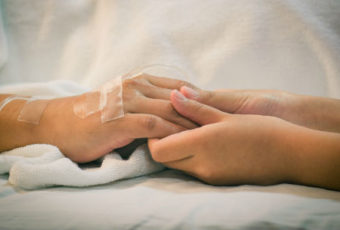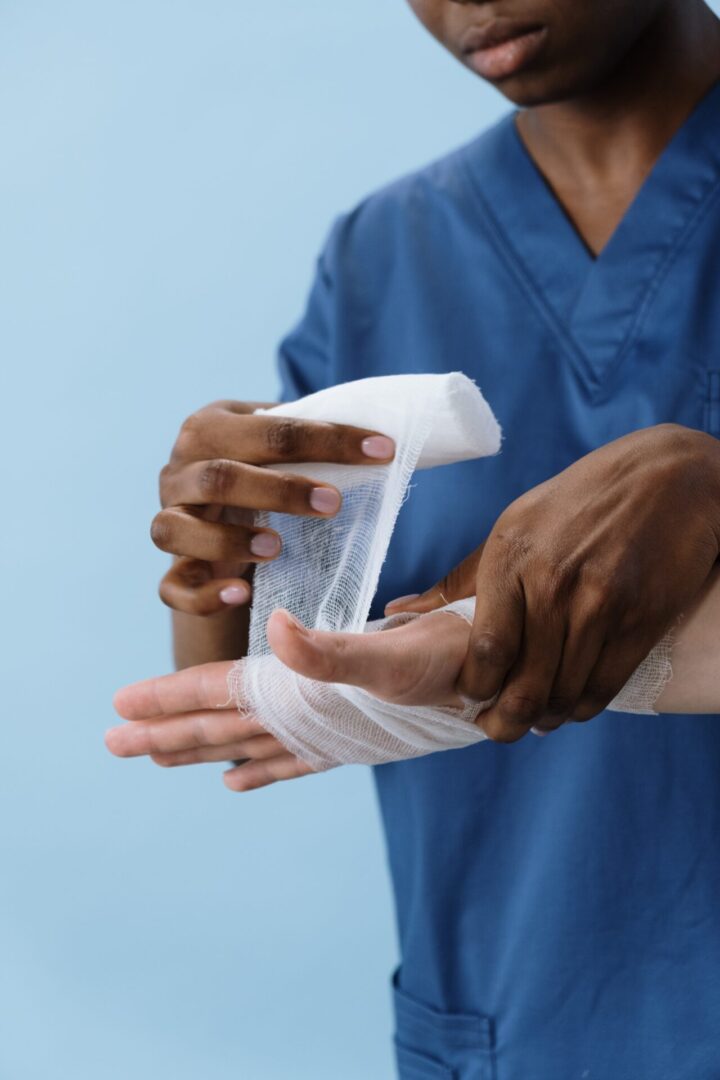 Any injury which is caused by the negligence of a person or entity can fall under this heading. Most often, we see motor vehicle accidents. We would say the second most common injury we see is slips or trips and falls. This is a very general category, though. We've successfully compensated a client for sustaining severe splinters from an old wooden handrail attached to her apartment building. We've also been successful in pursuing a pharmacy for prescribing the wrong medication. There are innumerable examples of different types of negligently caused injury.
Importantly, these injuries can occur within the course of employment as well. In that case, we'd be pursuing a negligence claim in addition to the worker's compensation claim. A good illustration of this situation would be our case where a client was painting a gymnasium ceiling while working for a painting contractor. The hydraulic lift he was standing on collapsed. We sued the manufacturer of the lift for a defective design. We also sued the prior owner as well as the lift leasing company for performing an improper repair on one of the feet of the lift. So, although we were able to obtain worker's compensation benefits for our client, we were also able to win a substantial award in Superior Court for negligence.
This category of injury involves negligence as well, but has many of its own standards. Your status as the injured party can be critical. It's advantageous if you are a "business invitee." This designation is commonly applied if you are a customer or patron of a store or restaurant for any business, for example. Essentially, you have come to be upon the owner's premises at the express or implied invitation of the operator or possessor to transact business. As a business invitee, you are entitled to expect that the business or person in possession of the land has taken reasonable measures to keep it safe for you or to warn you of dangers. We are most frequently retained in this context by people who have slipped on slippery substances or tripped on hazards that were not made safe. Ice or snow are common. Water or any other liquid from melted snow or spilled juice in a grocery aisle, for example. Uneven sidewalks or other walking surfaces, collapsing decks or even chairs, or unfilled or uncovered construction holes are other common examples. If anything like this happens to you, report it on the premises immediately! There may be a "MedPay" policy in effect on the premises. We would find out immediately and put them on notice of your claim. We'd also demand that any video evidence be preserved. Use your cell phone to take pics of any defect immediately! And don't wait to tell someone!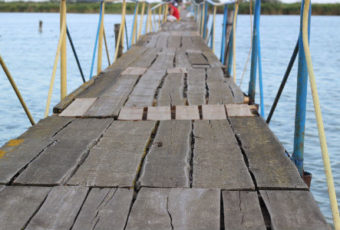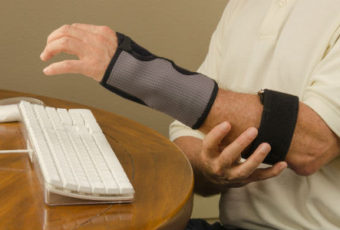 This is another common means of injury at work. It is often not reported or covered. The reason is that people don't perceive that a worker's compensation injury has occurred. A frequently occurring example is dental hygienists developing carpal tunnel syndrome, resulting in wrist and hand symptoms. The offending activity of working on their patients noticeably increases symptoms as they work to the point where hand numbness and weakness result. Another example is a welder who is compelled to stay in the same leaning position for extended periods of time, developing low back, ankle, shoulder, or knee injuries, to name a few. Another example we see is assembly line workers who do repetitive motions of any kind, causing a slowly developing injury in the offended body part. These are only a few examples. Always discuss gradually developing symptoms with your treating physician and keep him/her informed of your work activity. Frequently, the doctor notices the pattern of symptom increase associated with certain offending work activities first. The medical coverage, among other benefits under workers' compensation insurance, would be far more comprehensive than a medical insurance plan. The lost wages, permanent impairment, and disfigurement coverage are likely much more than you realize.
This is one of the most common means of injury at work. It can involve lifting a heavy item, falling, reaching while twisting, bending, motor vehicle accidents in the course of employment, having to traverse dangerous premises in the course of employment, striking objects, handling animals, and even gunshot wounds, to name only a few. Unfortunately, it is frequently not addressed because of an employee's perceived fear of risking employment. Title 19 of the Delaware Code, however, specifically prohibits employers from retaliating against employees who make workers' compensation claims. Don't be shy! Report any perceived injury as soon as it becomes apparent. The reporting of the injury is critical!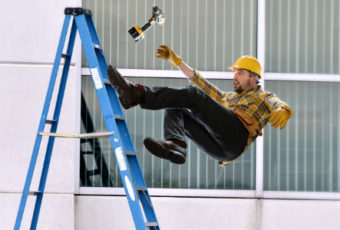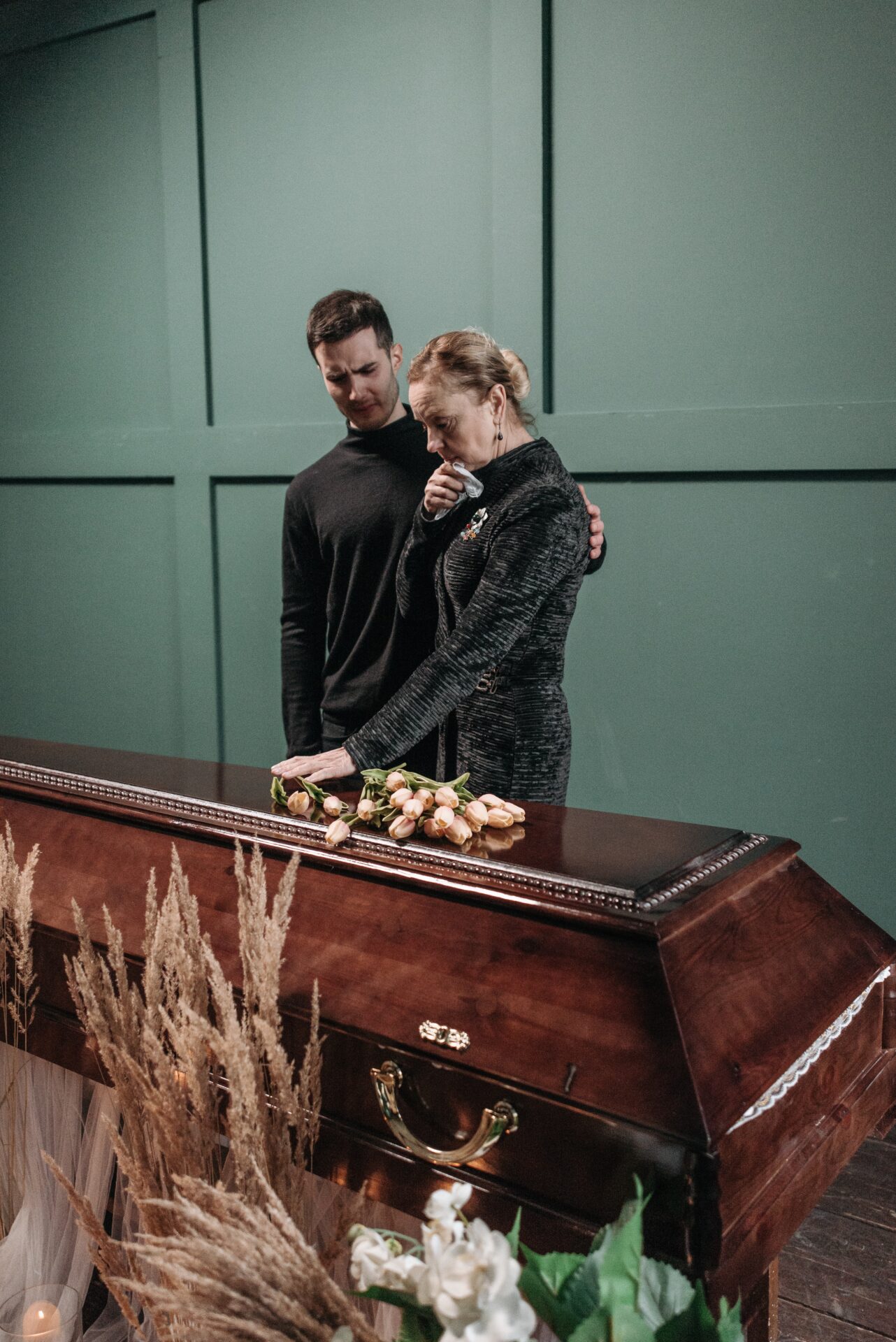 A wrongful death occurs when a person's wrongful act causes the death of another. Arguably, wrongful death can occur in the context of any of the other practice areas listed herein. The issues are compounded however by the fact that the injured parties include the family members of the deceased and constitute the plaintiffs in an action. Damages under the Wrongful Death Statute, 10 Del. C. Section 3721 et seq., include:
Reasonable funeral and burial expenses
Lost wages and benefits that the deceased person would have earned if he or she had lived
Loss of contributions for spousal or child support
Loss of parental, marital, and household services, including the reasonable cost of caring for minor children
Mental anguish resulting from the death of a spouse or child

A survival action would likely be involved if it is ascertained that the deceased suffered or passed at a later time. If it happens in the course of employment, a specific death benefit is provided for under Title 19 of the Delaware code, regardless of fault. This is separate and distinct from the Wrongful Death statute and can often be pursued simultaneously.